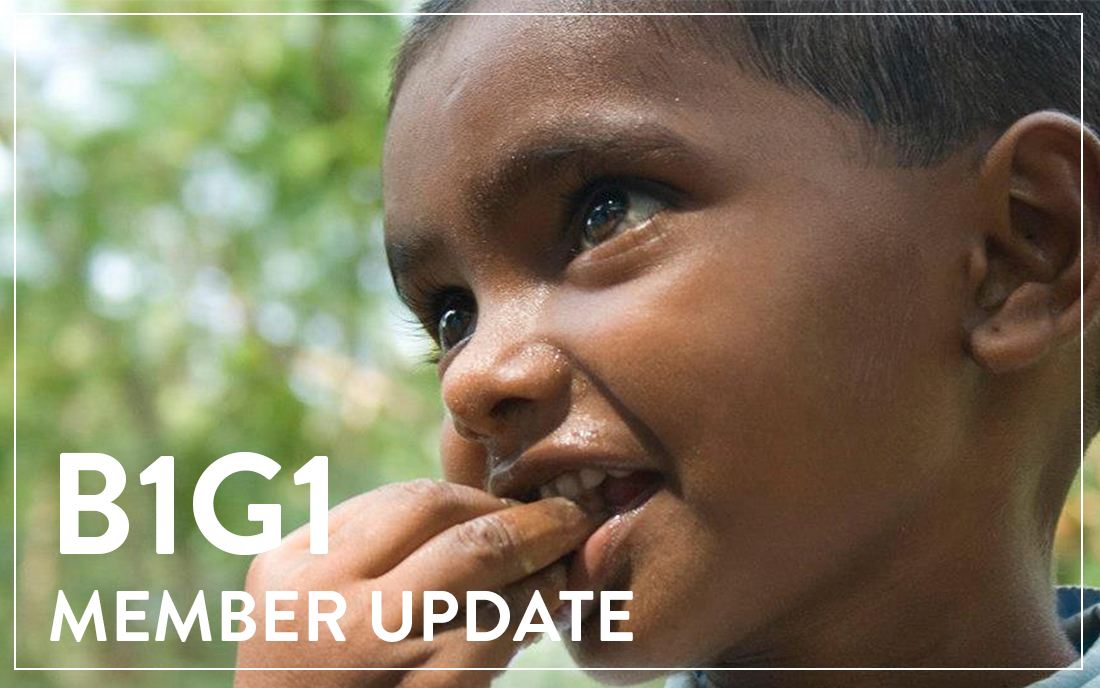 Here are 3 exciting things you'll want to be a part of this month:
1. New Pages with Great Ideas
Experiencing the ease and fun of giving in B1G1 is easier than ever. Check out these stunning giving examples practiced by B1G1 Members who have created inspiring experiences for their business, clients and teams. And we'd love to hear about your giving ideas too! Check them out here.
2. B1G1's NEW System Integration: Early Users and Testers Welcome
One of THE most thrilling things happening in B1G1 for 2019 is happening this June. B1G1 is launching the popularly requested, long-anticipated system integration that is going to make giving even easier through API! We'd love to invite you to test and share your feedback with us, so if you'd know of any activities you'd like to integrate, join other B1G1 Members beta testers, do please let Sharon (our System Guru) know.
3. *Bonus: Joy of Giving Week 2019 (B1G1's 12th Birthday)
The annual B1G1 JOG Week is just around the corner. And we're celebrating our 12th year anniversary all week long this 17-21 June. Exciting surprises and updates are going to be released every day on JOG week, so keep a lookout for those emails coming your way AND our Facebook group – it's a week you won't want to miss.
Create a great rest of June and…
…stay close.
Paul Dunn & The B1G1 Team