Well done for claiming your access to the masterclass: "Creating a Great Giving Culture"!
This masterclass is delivered to you by Masami Sato, the founder and CEO of the global giving initiative B1G1 (BUY1GIVE1). It's designed to spread the ideas that help busy business owners create their own great giving culture with ease so that they can really focus on creating real good in the world by working effectively with their inspired teams.
6 WEEKS 
This course runs for 6 weeks. Spend just 20 minutes each week to explore ideas that are extremely simple and practical yet shift your existing perspectives in surprising ways.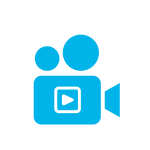 ONE VIDEO PER WEEK 
You will receive one video session each week. This way, you can refresh your understanding of the subject, have useful discussions and dialogues with your team and put what you learned into practice.
TEMPLATES INCLUDED 
Some of the sessions provide you useful templates that you can use to implement the learning into your business in your own unique ways too.
Watch the introductory video below and see how creating a great culture is a critical business strategy in today's world.
Introductory Session
Why creating a Giving Culture is critical and how to get started
(16 minutes)
In this session, you'll discover compelling reasons to shift the focus of your business. It also introduces you to an exercise you can perform with your team to get clear on your company values and integrate them with your day-to-day activities.
You will receive the next session link via email by the time you finish watching this introduction. If you do not receive the email within 15 minutes, please let us know at [email protected] and we'll fix it for you.
After that, you'll receive one session each week to continue your learning for 6 weeks.
And many congratulations again!
Check out the Course Structure here