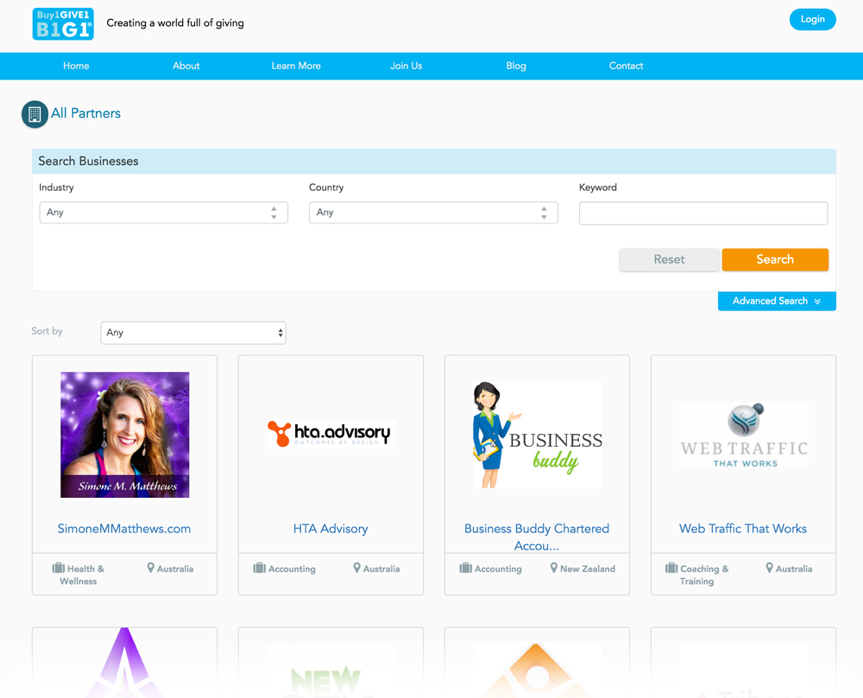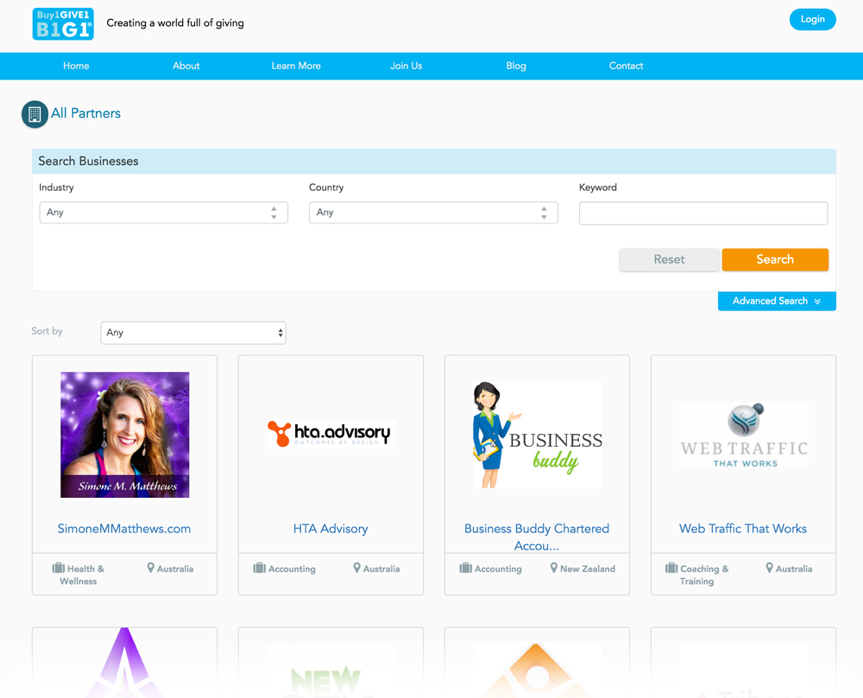 Here at B1G1 (Buy1GIVE1), we say "small things truly matter".
We believe that every business — small or big — can create great impacts by creating sustainable giving habits and great giving cultures.
And here you can see them all with this directory of businesses that truly matter.
Most of these businesses are small businesses, yet they are purpose-driven businesses who dare to change the world together by making giving a part of what they do.
If you are a B1G1 Member…
If you have given recently, you will find your company appearing towards the top of the list. The listing order is refreshed every time a business gives, so frequent givers always appear at the top of the list (yes, doing good is good for business). Let us know if you need help updating your profile. You can also familiarise yourself with other giving businesses as you explore the list. You might even find some local businesses that you can connect with too.
If you are curious about that little medal icon…
It's the 'Certified Giving Company Medal'. It appears on the companies that have fulfilled our sustainable giving business criteria. This status is determined by the membership period, giving frequency and overall impact of the company according to the company's size.
It's one of the ways we express our gratitude to the businesses that are leading this giving movement.
If you are simply looking for businesses that give…
If you are not a business owner and you landed on B1G1's website, you may want to find a business near you that you can connect with.
If you cannot find specific types of businesses in your city or country, do recommend your favourite businesses to us or let them know about B1G1.
The true Power of Small
B1G1 was born in 2007 with a simple idea. Right now we work with more than 1,600 businesses around the world. These businesses have together created more than 88 million giving impacts to date. Yes, 88 million impacts…think of the number of trees being planted, number of days of life-saving water access given to people in remote communities, number of books being given to school libraries and number of bricks contributed to build homes and schools…
There is still so much to be done. But seeing these giving businesses from so many different countries and industries makes us realise that we are making great progress towards a happier world — a world that's full of giving.