MASAMI SATO
B1G1 Founder
Masami was born in Japan but her desire to expand her horizons took her on a global journey. She became deeply concerned about the inequalities and other challenges in the world. Since then, she has endeavoured to create real WIN-WIN connections across all cultures, people and organisations to realise a different world.
Since 2001, she has been starting and running several commercial enterprises all aiming to transform the way businesses are operated today. And by taking a completely new look at the power of giving, she founded B1G1 (Buy1GIVE1) in 2007.
PAUL DUNN
B1G1 Chairman
4-time TEDx speaker, award-winning entrepreneur and master presenter. Paul has received numerous honours for his work such as the Global Lifetime Achievement Award for Service to the Accounting Profession – even though he's very definitely NOT an accountant!
His work as chairman of the revolutionary business giving movement B1G1: Business for Good has been featured in leading-edge publications such as Forbes, Fast Company, Springwise, Mashable, as well as Voice of America. Already, B1G1 has created over 150 million giving impacts around the world.
Want to invite Paul and Masami to speak at your event?
MASAMI SATO
B1G1 Founder
Masami's approach to life is very different. She brings a new, almost upside-down strategy to everything she does. And she also radiates it through her writing and speaking. She has authored four books including, 'JOY – The gift of acceptance, trust and love', 'GIVING BUSINESS – Creating the maximum impact in the meaning-driven world' and 'Better Business, Better Life, Better World'.
Masami's Most Popular Topics:
New ways to understand the importance (and the power) of business philanthropy
How small businesses can create truly sustainable impacts in the world
Simple things that businesses can do to really transform their culture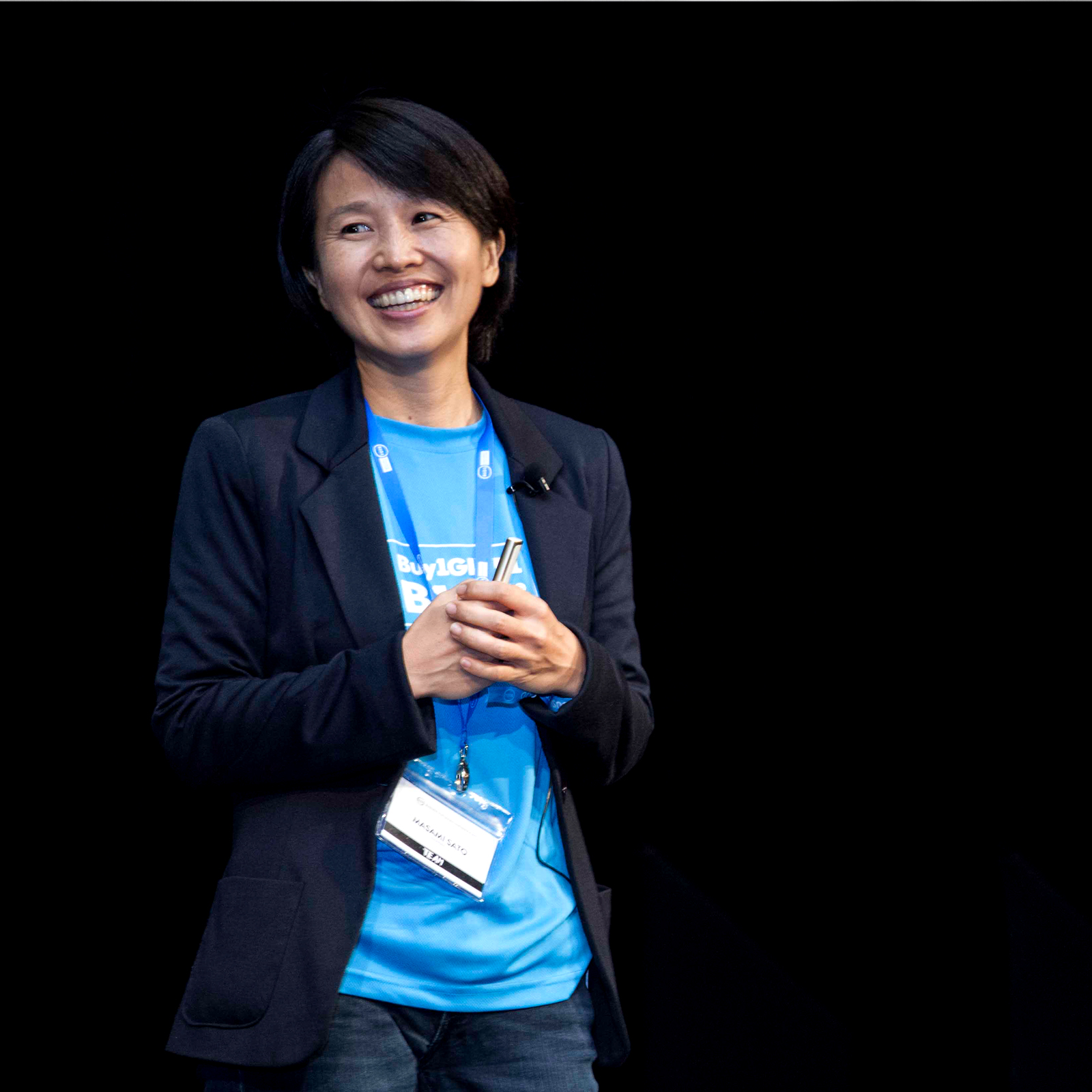 Masami on the Power of Small – the Founding Story of B1G1
TEDxSingapore – Imagine a More GIving World and Life
Interview with The Wedge TV – The Power of Giving
PAUL DUNN
B1G1 Chairman
4-time TEDx Speaker
Winner, Global Lifetime Achievement Award for Service to Accounting Profession
Master Presenter
Most Popular Keynotes:
How to unleash the power of small to build an amazing business in amazing times
How to connect in an entirely different and deeper way with existing and potential customers
Simple changes in articulation to dramatically change impressions, leading to lifts in revenue and profits
How to present your business in a totally new light that builds trust and creates new connections
How to get a powerful new sense of purpose in your business and the startling difference it makes
TEDxSingapore – [i]nspire
TEDxStHelier – Impact, Habit and Connection
Want to invite Paul and Masami to speak at your event?