Get your Zaps set up for you AND
 receive a personalised video to learn how to make your 
automation seamless, powerful and effective – at an introductory offer of US$195.
RECEIVE UP TO 2 ZAPS
As part of the Kickstarter service package, our professional integrations team will help you create up to 2 simple Zaps to automate your Giving Stories. If you have a paid Zapier plan, we can also create a multi-step Zap to meet your customisation needs.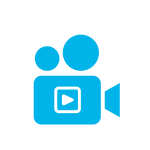 CUSTOMISED VIDEO RECORDING
You'll also receive a customised video recording showing how the Zaps work and how you can check out your giving. At the end of the Kickstarter, you'll be fully equipped with all the Zapier knowledge you need to automate your giving.
30-DAY SERVICE GUARANTEE
After your Zaps have been completed, you also receive 30 additional days of support at no additional charge – which will come in handy just in case anything unexpected occurs. You can be assured that the entire process will be stress-free.
Introductory Offer
Limited to first 50 sign-ups
US$250 US$195
Payment is only required upon the confirmation of deliverables. To get started, fill up the Zapier request form here.
Yes, I'm ready to get started and get my Zaps!
Who is eligible for the Kickstarter?
All B1G1 members are eligible to sign up for the Zapier Kickstarter. As part of the effort to help B1G1 become publicly available on Zapier, we're offering this service at an introductory price of US$195 for the first 50 sign-ups.
It will be helpful if you have already created the Giving Stories that you'd like to automate before you sign up. If you're new to Giving Stories, you can learn how to create them here.
What are some examples of Zaps I can create?
Here are some examples of what you can do through Zapier:
Link B1G1 into Xero and other accounting systems
Link B1G1 into your online stores and social media
Link B1G1 into project management tools
And so much more…
Check out our Zapier integration launch blogpost to see what forerunners in the community have already created.
How do I get started?
Click here to access the sign-up form and fill in the details of the automations you'd like us to set up for you. After you have filled up the form, our project manager will review your requirements and reach out to you to confirm the automations and make the payment.
What if the Zaps created are not what I had in mind?
This is unlikely since our team will confirm the details of the Zap with you prior to requesting payment and starting work; however, in case of any miscommunication, rest assured that we will clarify your requirements again and modify the Zaps to meet your business giving needs.
What if I want more Zaps?
If you would like us to create more than 2 Zaps or several multi-step Zaps, please reach out to us at [email protected] so we can understand your requirements and create a customised service package for you.