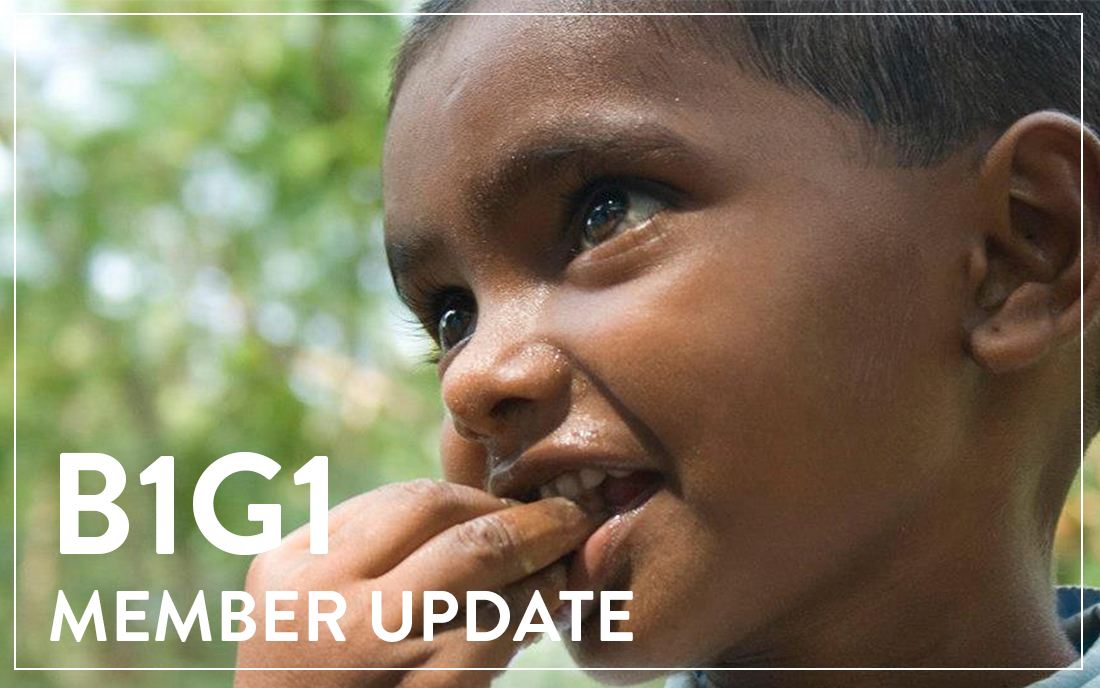 We want to share with you some great news this month.
The Sustainable Development Goals Widget is now live (and it is on your B1G1 desktop right now — literally).
So now you can show your giving impacts across the SDGs simply, and, as you'll discover, beautifully too.
Watch the video to see just how easy it is for you AND the flexibility you now have. Sharon Chan led the B1G1 team to do it brilliantly.
Oh yes… and there's another reason to watch too — a big surprise right in the opening few seconds.
Masami and I are on IMPACT – The World Tour right as you're reading this. Jump online here if you haven't registered — we'd LOVE to see you.
Enjoy a great week ahead too.
Paul Dunn & The B1G1 Team