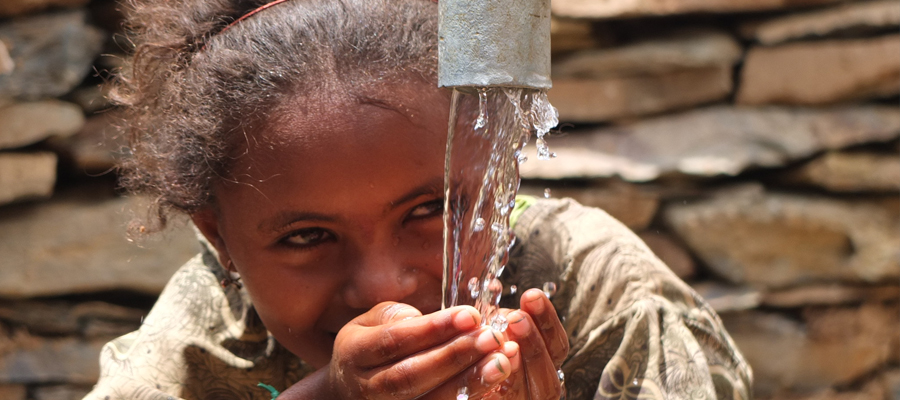 Their mission at Cashflow Manager in Adelaide, Australia is to provide small business owners with the simplest accounting software on the planet – software that empowers them to do their own bookkeeping and build a successful business. What makes Cashflow Manager stand out is the CEO's commitment to sharing that success.
"Giving has always been one of our core values since we began our business 23 years ago," said Wayne Burgan. "Away from the business, my wife Jan and I have been to Uganda to build houses for orphans and we support a number of initiatives in the Philippines, both financially and physically, including the recent supply of beds to a hospital."
Like many B1G1 Business Partners, Wayne attended a presentation by Chairman Paul Dunn, and he liked the Buy1GIVE1 concept from the get-go. "When I saw Paul present on B1G1, I thought it was a great way to do more ourselves and get the message of giving out to others."
The issue of water supply plays a big role in their giving at Cashflow Manager. "Having seen this problem firsthand, we know that clean water is a big issue in many parts of the world," Wayne told us. "We've found B1G1 Water Projects are also easy to apply to product sales for transactional giving."
"We've picked several projects in the Education and Starting Business fields too, as this ties in with our business goals of educating and helping small business owners. We selected these projects so clients who refer their friends to use our products have a good selection of which projects they wish to support, as a reward for their referrals."
One of the nice things about the Cashflow Manager office in Adelaide is their unbounded team spirit and the terrific appreciation for clever humour that runs through the place. It's evident in the photo from the launch party for their new website and in the informative but slightly droll videos on that spanking new website.
It's good to see that running a successful business and participating in B1G1 is fun and rewarding, even after nearly a quarter century of making it all happen..
And it's great to see people who feel a responsibility to the planet from 'The Simplest Small Business Accounting Software on the Planet' too..